At the Modernist, however natural and simple things may seem, nothing was left to chance. Social areas are visually seamless extensions to the consummate quiet and privacy of your room. With the exception of selected signature pieces in the lobby, the furniture, lighting and uniforms are our own design, made to measure for the perfect fit and functionality.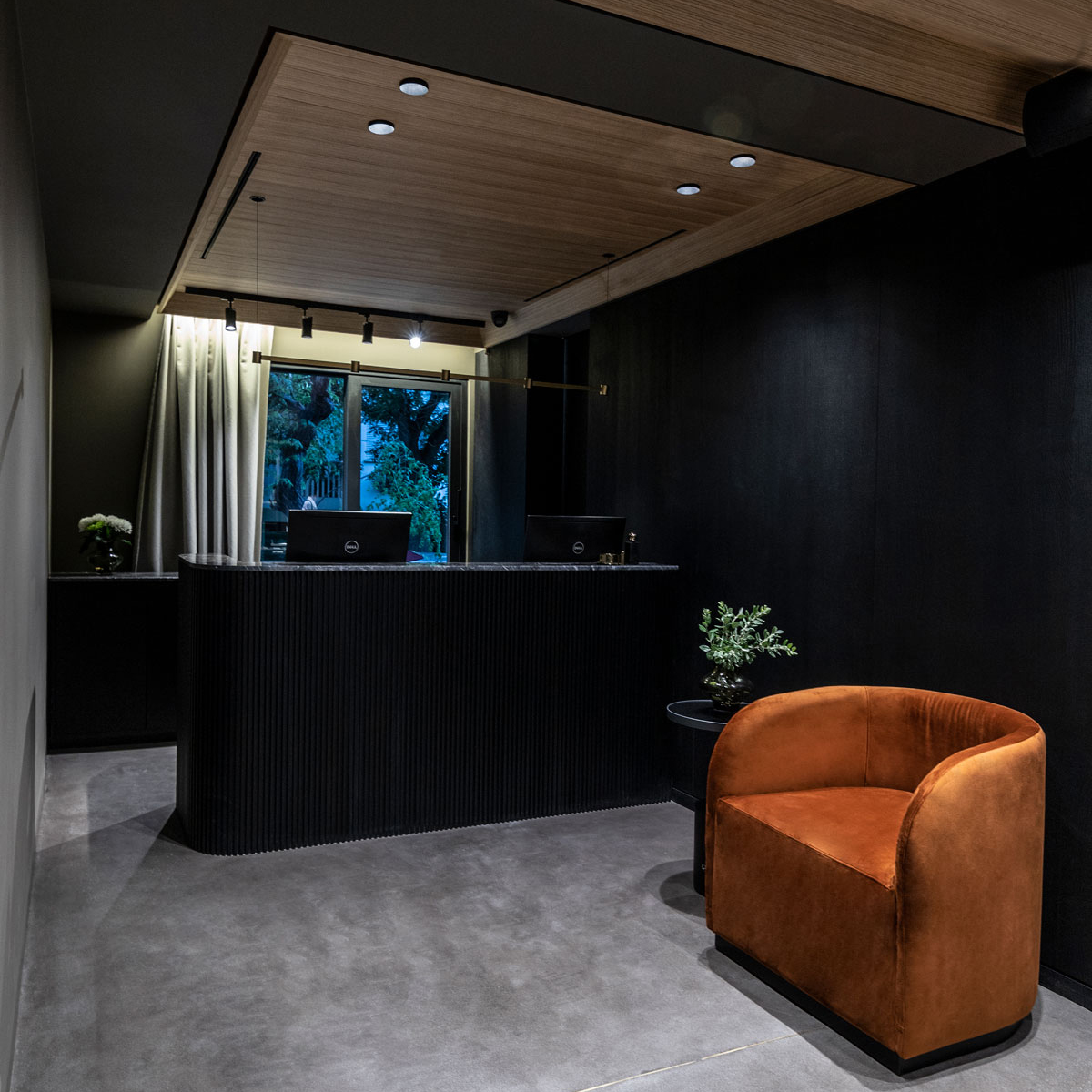 Our lobby is the Modernist in a nutshell – beautifully designed and perfectly staffed by a warm and competent team offering seamless service, it's more than a point of intersection connecting the flow of ins and outs and leads to the Café and boardroom. With comfortable seating, a bar service, fast Wi-Fi and a discreet business corner, it's a social hub of sorts, which may tempt you to settle for a moment, sip a café and read a magazine, browse around our gallery, or shoot the breeze with our cool concierge about the latest inside scoop on local events.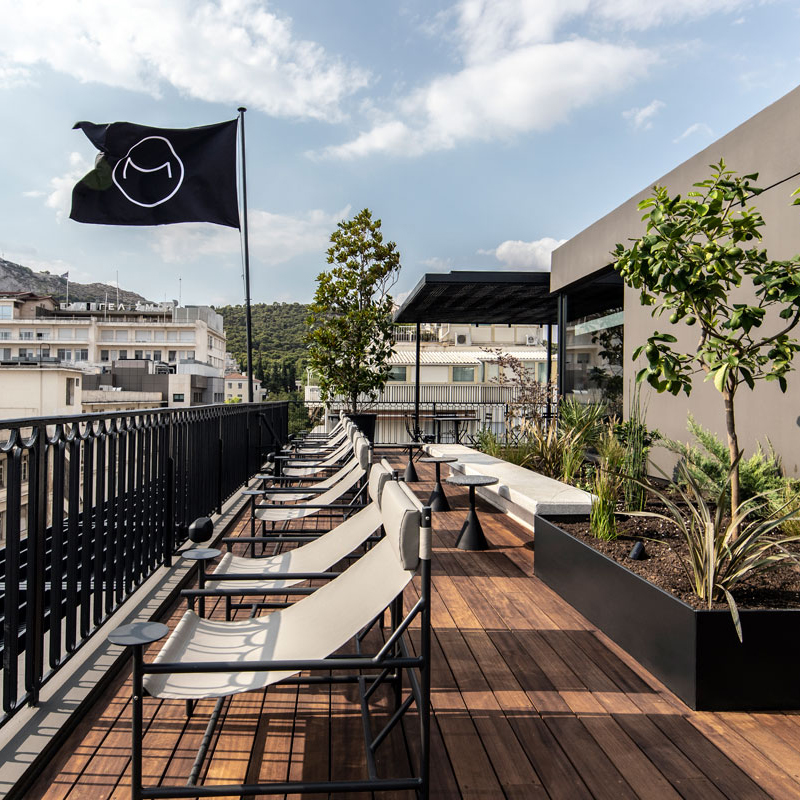 Our rooftop garden on the 7th floor has the kind of magic that makes time fly, slowly. Lounge chairs, small tables and lush plants populate the timber-decked terrace and invite guests to parallel play, work or meditate throughout the day, while taking in sweeping views that extend from the Lycabettus and the Acropolis across the rooftops of the capital all the way to the sea. 
Made with love and an obsessive attention to detail by local artists and talented creatives, our signature collection includes high-end natural bathroom amenities, exquisite hand crafted espresso cups, cool tote bags, sophisticated notebooks, dope t-shirts, super cute colouring sets, silky soft sleep masks, umbrellas, or even popping souvenir pins, among others. Browse our eShopping corner, either to get a sneak peek of The Modernist world before your visit, or to select which of your favourite things you'd like to take back home after you check-out, without any hurry!
Take a right off the lobby into the Modernist Café which welcomes guests to its stylish atmosphere created by dark woods, soft lighting and the warm glow of brass. Drinks and light fare are served throughout the day and into evening seven days a week, from a small and well-considered menu that includes organic and vegetarian options. It's a space in which time passes softly, in the glow of warm muted lighting.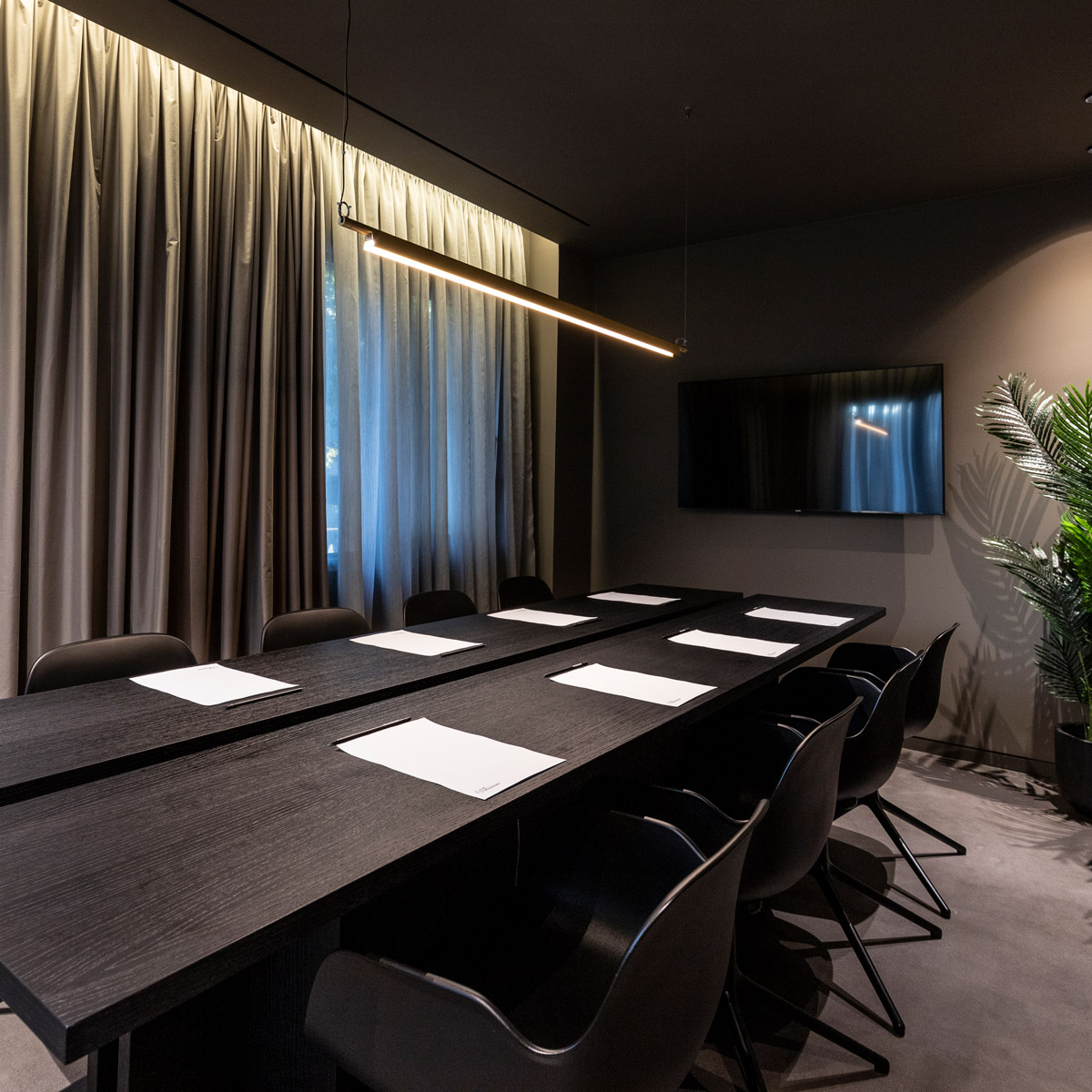 Our ground floor boardroom on demand is a well-equipped venue for business meetings that seat up to 10 people around a large table, equipped with a large 65" screen and standard AV equipment, speakers, blackout curtains and of course full connectivity. Assistance with any technical trouble-shooting, adaptors or cabling requirements is available at short notice.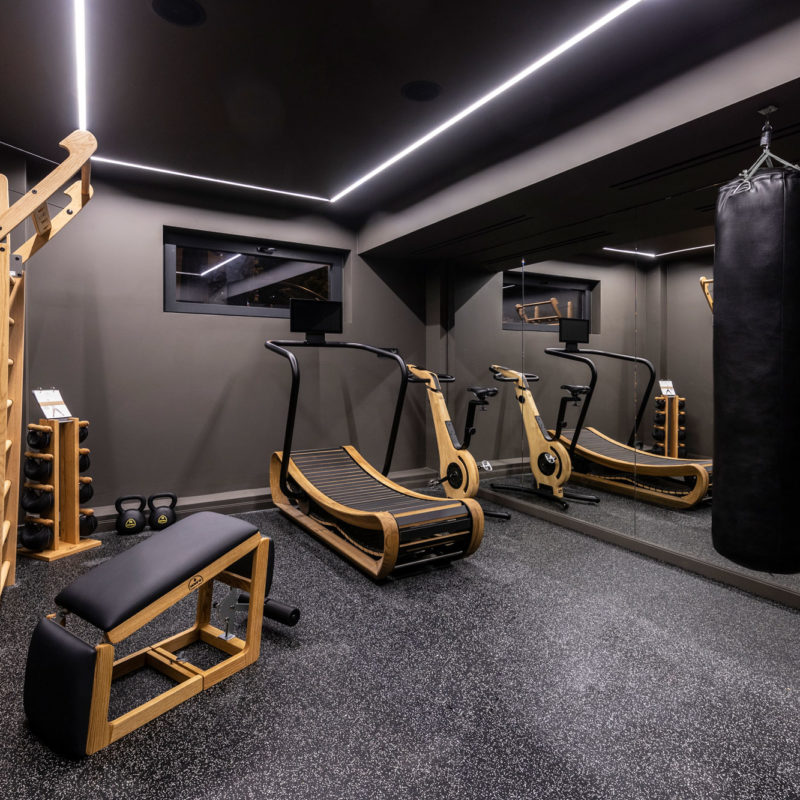 Keep up the good work while staying at The Modernist and use our gym which is open 24/7 and offers standard equipment.